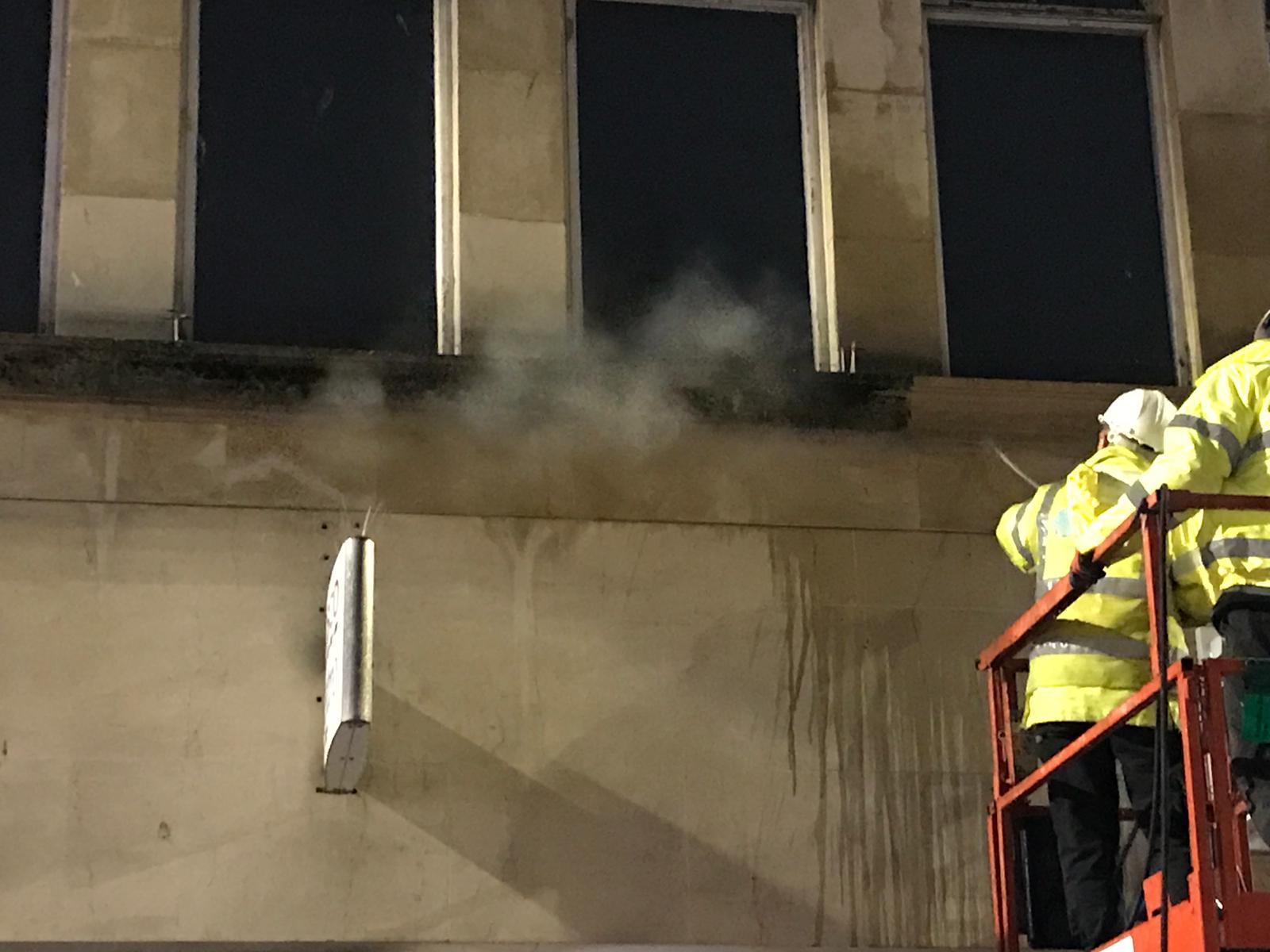 Overnight town centre façade cleaning
Wed Feb 27 2019 00:00:00 GMT+0000 (GMT)
Working undercover of darkness, late one Sunday night, the ACS team took on this fight against grime.
300m of sandstone façade in the busy town centre of Bristol was no match for ACS.
With only a short time-frame to complete the work, while ensuring public safety and achieving the standard expected by the client, the team proved, yet again, that they were a force to be reckoned with.
Not all heroes wear capes…some use a DOFF super-heated steam cleaner.
Back to our News